Automating manual ingredient handling at UFA AG!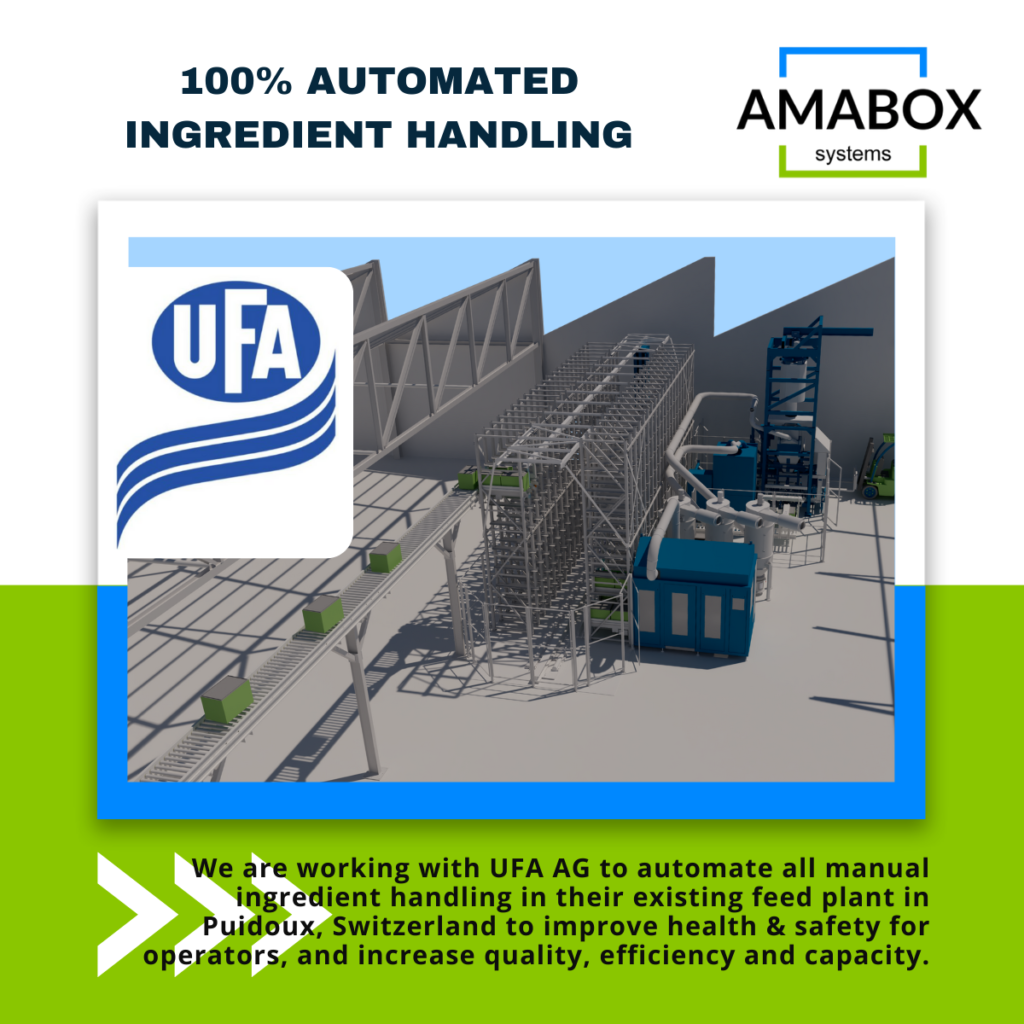 UFA AG is Switzerland's leading animal feed company that produces guaranteed quality feed for the Swiss livestock industry, with a sustainability-first mindset.
UFA chose for the AMABOX System to:
✅ improve health and safety of operators
✅ increase product quality
✅ increase production efficiency and capacity
We are happy to take part in UFA's continuous efforts towards quality, safety and sustainability!
Follow us on LinkedIn for more updates!