Powders & pellets can leave their traces on the boxes. The BoxCleaner and BoxDuster are our solution to keep boxes clean. These solutions are a car wash for boxes. They use compressed air to get rid of the contaminants.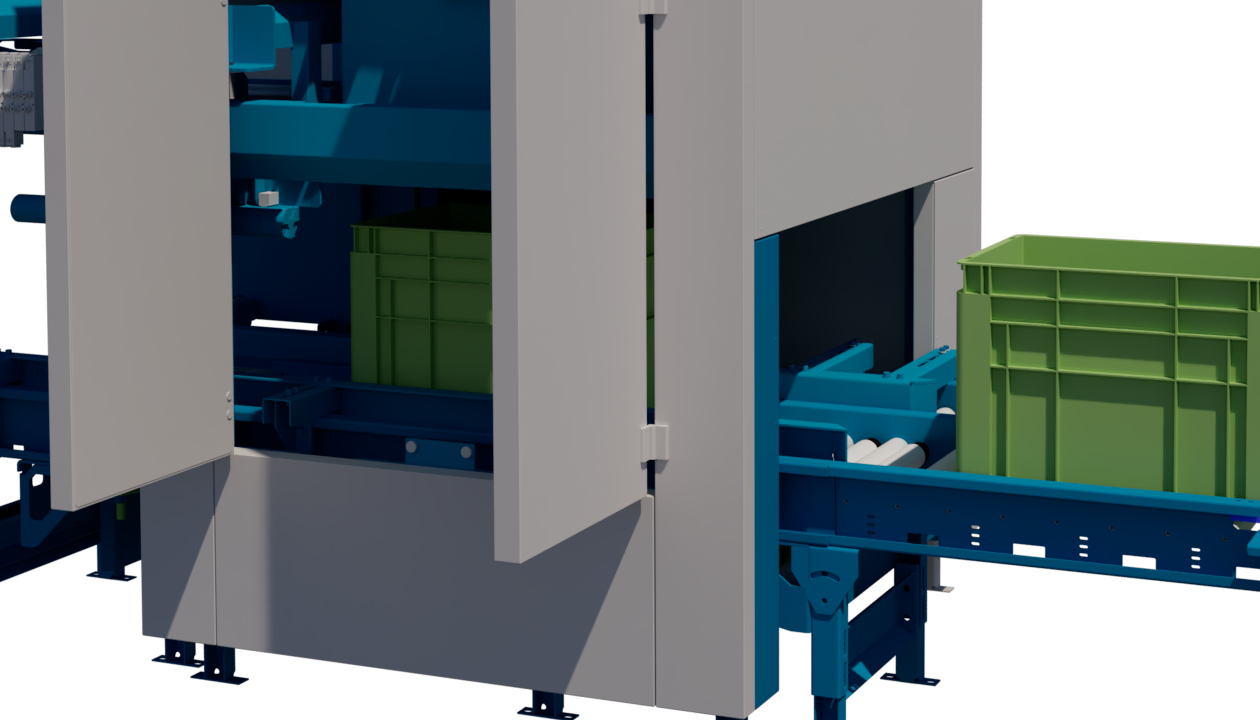 BoxCleaner
Thoroughly cleans the in- and outside of boxes with compressed air to prevent contaminations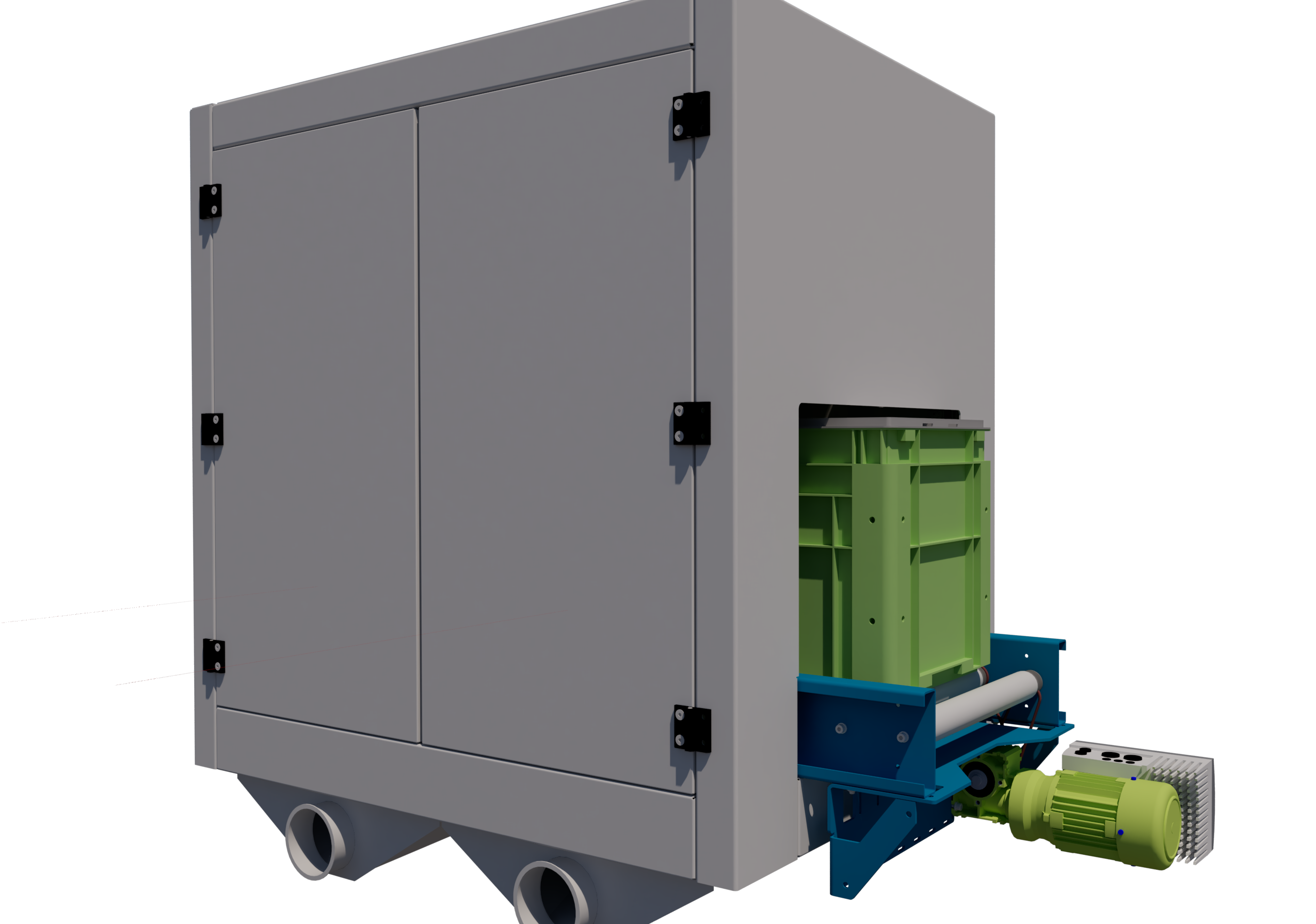 BoxDuster
Quickly cleans the outside of boxes to ensure a clean transport through the factory
other options?