AMABOX Systems
The AMABOX System is a revolutionary way of handling ingredients in your factory.
The system 100% eliminates manual dosing & weighing of ingredients. This will drastically improve working conditions, quality and plant efficiency.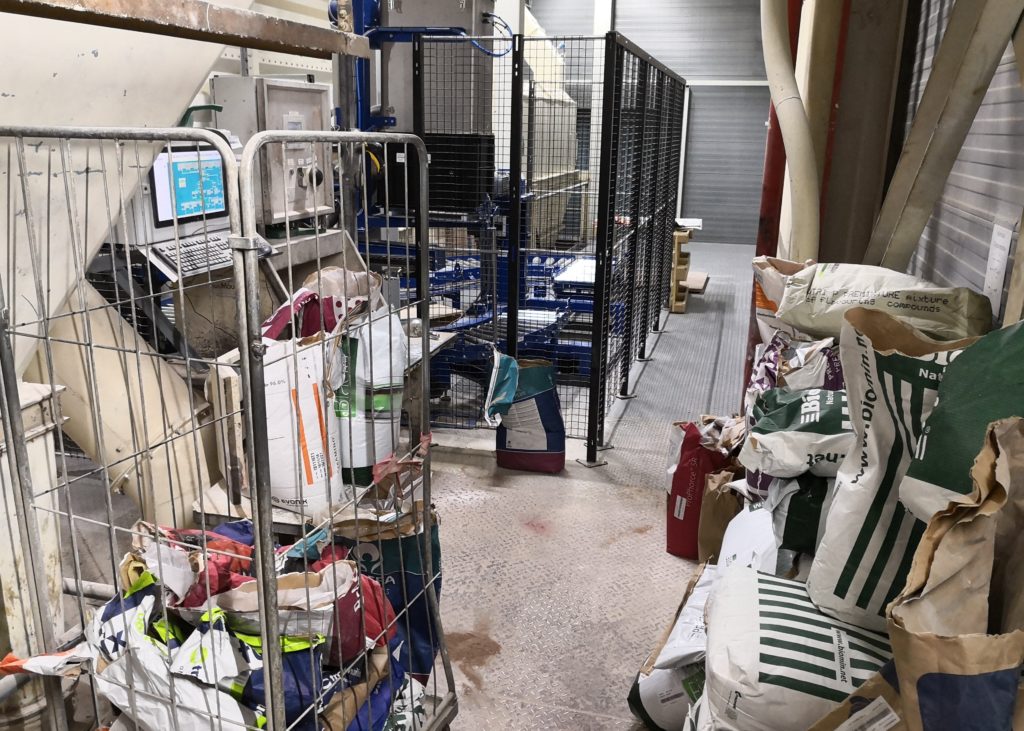 Every 5 minutes, an operator has to dose & weigh the ingredients for the mixing line manually. The number of ingredients are increasing all the time. It's also difficult to find operators, who are willing to handle dusty powders and heavy bags. And only the best operators can guarantee the accuracy, continuity, correct ingredients and on-time adding of the ingredients to the mixing line.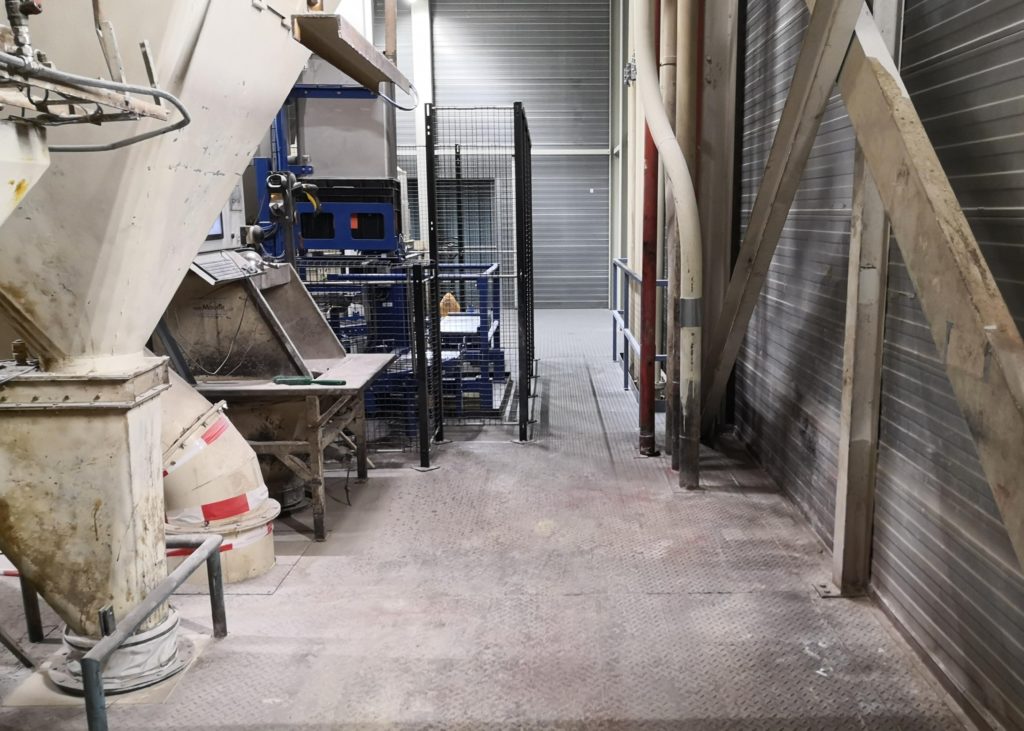 Completely automatic dosing, weighing and adding of the ingredients to the mixing line. An unlimited number of ingredients, completely traceable, highly accurate, and very low cross-contamination. The working conditions of operators have vastly improved. They can focus on the production process.
100% automatic dosing & weighing of ingredients.
About the AMABOX System
The Amabox system consists of an automatic storage system for ingredient boxes (BoxStore). The ingredient boxes will be filled from bags or big-bags with the BoxFillingStation. All ingredients are scanned with barcode, weighed and traced with RFID tags through the system. Based on the production orders the BoxDoser will automatically dose & weigh the required ingredients for the mixing batch. An automated transport system will transfer the boxes to the mixing line. The BoxTipper will then automatically discharge the ingredients into the mixer.
The system is very modular and scalable with respect to: number of ingredients, total storage capacity, dosing capacity, number of mixing lines.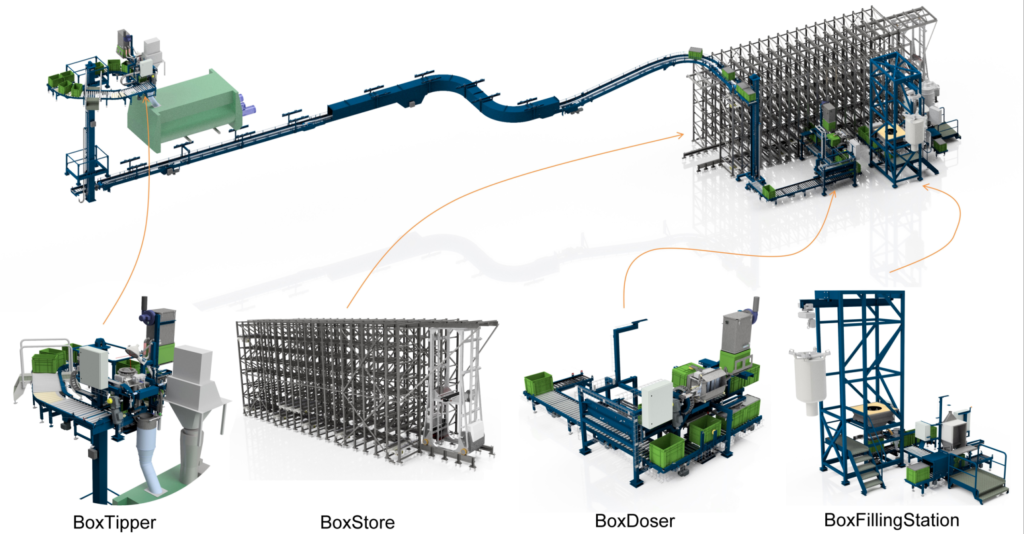 Interested? Get in touch with us via our Contact page.